An Introduction to the Geothermal Exchange Organization (GEO)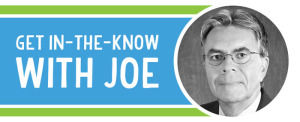 Joe has served on the Geothermal Exchange Organization's Board of Directors since June 2014. His main responsibility as a board member for GEO involves taking an active role in providing effective leadership on the legislative and regulatory issues important to the future growth of the geothermal heat pump industry. Last month, Joe met with the rest of GEO's Board of Directors in Washington, D.C. to promote the benefits of geothermal heat pumps in an attempt to have government legislators recognize them as a renewable energy source.

What is GEO?

GEO began as an organization known as the Geothermal Heat Pump Consortium (GHPC) in 1994. During that time, it acted as a repository of information regarding geothermal heat pumps and how to properly install them. Its goal was to develop an infrastructure of contractors around the nation to help grow the geothermal industry. As funding shifted over the years, GHPC began positioning itself as a marketing organization. Eventually, GHPC resurfaced as the Geothermal Exchange Organization, an advocacy group promoting geothermal heat pumps and the geothermal industry.
There are several classification groups for membership within the organization, including hardware and component manufacturers, electric utility companies, distributors of geothermal parts and products and contractors of geothermal products. There are two current goals of the organization: gaining recognition for geothermal technology as a form of renewable energy and extending the tax credits for renewable energy systems until 2020.
What can you tell us about GEO's current focus and initiatives?
One major initiative right now is to use the proper information about geothermal technology to train and educate professionals of the heating and cooling industry. There are currently several GEO publications in production that expand on the benefits of owning a geothermal renewable energy system, as well as the simplicity of the installation process and an explanation of the technology and how it works. With this information at their fingertips, the specifying and installing professionals will help geothermal gain recognition as the most efficient, reliable and environmentally method for heating and cooling a home or business.
Without question the priority for the next 20 months is a concerted effort by the board and GEO staff to educate our federal government officials regarding the need for an extension of the tax credits for residential and commercial geothermal heat pumps. When the tax credits were implemented in 2008 with an anticipated sunset date of December 31, 2016, it was generally accepted that 8 years of purchase incentives would be sufficient to jumpstart the Geothermal Heat Pump industry. Unfortunately the deep recession that reduced new housing starts by more the 60% negated the positive effect of the tax credit for 3 to 4 years. Our message to Congress: extend the credit until 2020 and give the Geothermal Heat Pump industry the full benefit of 8 years of purchase incentives.