IGSHPA Features EarthLinked in GeoOutlook
EarthLinked in the News
In the most recent edition of GeoOutlook (Vol. 14, No. 4), the official publication of IGSHPA, an EarthLinked Geothermal Renewable Energy System is featured as the cover story for a residential installation in downtown Detroit, Michigan. 
The story titled "A Geothermal Solution to Urban Blight in Detroit" overviews a homeowner's dream and a contractor's drive to show the world just how flexible the geothermal heat pump industry can be.
To learn more about how Robert's Geothermal and EarthLinked helped to take a four-story home on a 30-foot by 90-foot lot off the grid, click at right to read more. 
If you're interested in learning how geothermal could benefit you and your home, please fill out the contact form below: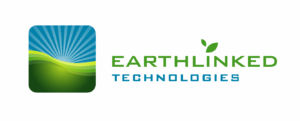 EarthLinked Technologies, Inc. is a geothermal research and technology company committed to simple, efficient and effective ways to make life easier for people and the planet. We are committed to developing innovative and state-of-the-art renewable energy technology. To learn more about EarthLinked Geothermal Renewable Energy Systems or find a dealer near you visit, EarthLinked.com.
Tags:
detroit
,
direct-exchange
,
earthlinked
,
geooutlook
,
Geothermal
,
green home
,
ground source heat pump
,
gshp
,
high-efficiency geothermal
,
home improvement
,
igshpa
,
michigan
,
net zero
,
residential