Geothermal Industry to See Rapid Growth – EarthLinked at Forefront
Growth of the Geothermal Industry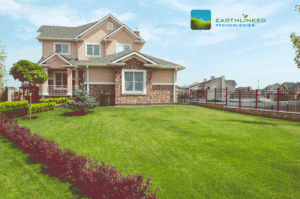 Although, Ground‐source heat pumps currently represent a small fraction of the global installed base of space‐conditioning equipment, it is growing quickly. Navigant a "market research and consulting team that provides in-depth analysis of global clean technology markets" – predicts that the geothermal industry should triple by 2020. A key data to understand the predicted growth is the Compound Annual Growth Rate, a measure of growth over multiple time periods. Recent studies are quite optimistic for the future of geothermal and show very competitive predictions for the Compound Annual Growth Rate: 12.8%1 (between 2014 and 2020), 13.4%2 (between 2013 and 2020) 15.26%3 (between 2015 and 2019).
This growth will be greatly supported by rising energy prices (fossil fuels, electricity etc.) as well as a global shift from fossil sources to environmentally-friendly alternatives and cost-effective energy substitutes. Geothermal heat pumps offer a strong and time-proven alternative to fossil sources and can generate significant savings. According to a report conducted by Navigant Consulting, Inc entitled "Ground‐Source Heat Pumps: Overview of Market Status, Barriers to Adoption, and Options for Overcoming Barriers" and submitted to the U.S. Department of Energy:
"Residential, commercial, and institutional buildings account for about 40% of US primary energy consumption and carbon emissions, 72 percent of electricity consumption, 55 percent of natural gas consumption, and significant oil consumption in the Northeastern U.S."
Market Barriers
This same report identifies the main barriers to a wider adoption of geothermal. Among them are:
Outdated Regulatory Policies
Generally requires installation‐specific design and engineering of the ground loop
Space constraints in many urban areas
EarthLinked's uniqueness is a strength
EarthLinked, with its unique technology – known as DX, Direct Exchange or refrigerant-based – has key characteristics that offer a competitive advantage against these geothermal industry barriers.
1) Outdated Regulatory Policies
Joe Parsons, EarthLinked's Chief Operating Officer, is heavily involved in the making of the geothermal industry through his participation in its most influential institutions. He currently serves as chairman for the Geothermal Exchange Organization (GEO). He is also a member of the International Ground Source Heat Pump Association (IGSHPA) Standards Committee, a member of the American Society of Heating, Refrigeration and Air-Conditioning Engineers (ASHRAE) as well as a member of the Air-Conditioning, Refrigeration and Heating Institute (AHRI), and was elected Chairman of the Water Source and Geothermal Product Section at the AHRI.
Read more here.
2) Installation‐specific design and engineering
This explains why often geothermal is harder to master for contractors with little experience and this is one of the major reason why geothermal is not currently a bigger market. EarthLinked ground loops are pre-engineered and factory-assembled. Our loops come in a set of standardized sizes which greatly simplifies the design and installation of our systems as compared to traditional systems. Generally speaking, EarthLinked strives to make simpler systems, whether it is from a technical standpoint, from the point of view of the installer or that of the customer.
3) Space constraints
EarthLinked systems are simpler and also more compact. They rely on copper ground loops containing refrigerant. The high thermal efficiency of these materials allows the length of our ground loop systems to be minimized, as compared to traditional systems. This results in a system with a smaller footprint: EarthLinked diagonal earth loop system can all be installed in an 8 ft. diameter hole. They can be installed in relatively small areas and in relatively shallow soil: typical loop depth does not exceed 100 linear feet. Simpler and more compact systems are not only easier and faster to install but also less expensive.
SOURCES:
1 "Geothermal Heat Pumps Market By Technology (Closed Loop and Open Loop), For Residential and Commercial (New Build and Retrofit) and End-Use Applications – Global Industry Analysis, Size, Share, Growth, Trends, and Forecast 2014 – 2020" – 2015-01-29 – Transparency Market Research (TMR) – 155 pages
2 "Geothermal Heat Pumps – Residential and Commercial Applications for Geothermal Heat Pumps: Global Market Analysis and Forecasts" – 3Q 2013 – Navigant Research – 93 pages
3 "Global Geothermal Heat Pump Market 2015-2019" – July 2015 – Infiniti Research Limited – 67 pages