Going Green: Colleges Put a New Focus on Sustainability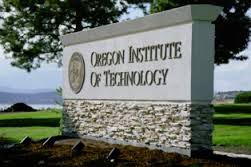 As the push for environmental accountability grows, colleges and universities across the United States are beginning to offer more engineering and architecture courses focusing on sustainability.
"A lot of businesses have started to value sustainability," says University of Pennsylvania senior, Rebecca Pritzker. "Environmental sustainability is a big part of corporate sustainability." 
Now, graduates will be better prepared to join the workforce with these specified classes under their belt.
These recent course additions are the result of a shift in focus from the federal government, state agencies and consumers, but some colleges are taking sustainability a step further. The Herald News reported that the Oregon Institute of Technology has broken ground on a number of energy projects that are expected to help the university to decrease its carbon footprint and reduce operational expenses. 
The construction of a geothermal heating system is one of Oregon's primary projects. With this system in place, students will be able to sit in classrooms with expert temperature controls. A geothermal heating system pulls solar energy stored within the earth to heat and cool a space. The water then travels through a piping system to slowly remove heat during the warmer summer months and deliver heat during the winter. This eco-friendly system could even be used as a teaching tool in certain courses, and the reduction in operational costs could mean more money dedicated to academic resources.
If you're looking to reduce the size of your carbon footprint, learn from these higher education masters. A geothermal heating system allows you to be environmentally conscious and still stay up-to-date on the latest technology.